A man in his 50s leaves his lifestyle in landlocked Switzerland to live and sail around the world on his old 40′ yacht. He'll documents his adventures as an on-going continuous real life selfie-documentary called Winded Voyage.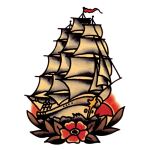 Ever feel like getting on your own boat and sailing away. Letting the wind just carry you on a winded voyage to your next destination. Living in the moment day by day in your own vessel that carries you on an infinite journey on a vast oceanic universe? Well, I sure have! I'm in my 50s, alone and a grandpa to three kids. Now it's time for G-Dad, as my grand kids call me, to live his dream now. As Mark Twain once wrote, "Twenty years from now you will be more disappointed by the things that you didn't do than by the ones you did do. So throw off the bowlines. Sail away from the safe harbor. Catch the trade winds in your sails. Explore. Dream. Discover".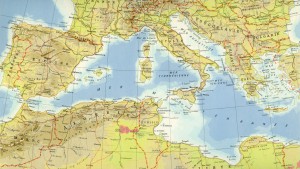 But feeling something and doing something are very different, so I decided to do something about what I'm feeling and buy a boat. I began my journey of the oceans by going around a sea, the Mediterranean. As well as an navigating through some paperwork and mathematics to get my ocean license, called a Swiss Certificate Of Competence For Ocean Yachting.
I began by searching for an affordable vessel. Then buy it. Fix it. Learn about it. And sail it to where the winds blow me. My budget is modest, to prove that just about anyone can do it. I fixed up my boat to house me and carry me, and as well I have an editing studio to document my adventures as a web video series which I've called, Winded Voyage, a living adventure series.
I left the frigid south coast of France early one February morning wind at my back. The next day the wind got to 45 knots. It was my second day out and sailing solo. Later I sailed into Barcelona. Continued down the Spanish coast to Valencia, Alicante, Cartagena and to Gibraltar. My steering chad broke and had to fix it there before crossing to Africa. Tangiers Morocco. And out across the Atlantic to the Canary Islands where I've spent a year so far. Visiting every island one by one and very slowly to soak in everything they generously offered. From fiestas and festivals. The most incredible Carnaval. Volcanos and secluded anchorages. Deserts and jungles. Meeting some of the most interesting people. And learning to sail in one of the most demanding sailing training grounds.
So if you're curious to see what it takes to leave your comfy home and sail around the world, to see the successes and failures of this real life adventure, make sure to tune in to my Winded Voyage blog, subscribe to my YouTube channel and watch my Winded Voyage from the beginning.