A 55 year old man leaves his lifestyle in landlocked Switzerland to live and sail around the world on his old 40′ yacht. He'll documents his adventures as an on-going continuous real life selfie-documentary called Winded Voyage.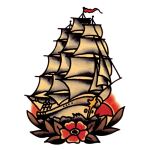 Ever feel like getting on your own boat and sailing away. Letting the wind just carry you on a winded voyage to your next destination. Living in the moment day by day in your own vessel that carries you on an infinite journey on a vast oceanic universe? Well, I sure have! I'm 55, alone and a grandpa to three kids. Now it's time for G-Dad, as my grand kids call me, to live his dream now. As Mark Twain once wrote, "Twenty years from now you will be more disappointed by the things that you didn't do than by the ones you did do. So throw off the bowlines. Sail away from the safe harbor. Catch the trade winds in your sails. Explore. Dream. Discover".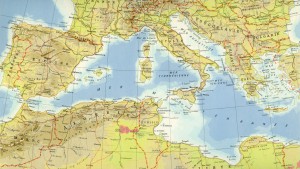 But feeling something and doing something are very different, so I've decided to do something about what I'm feeling and buy a boat. Then I'll begin my journey of the oceans by going around a sea, the Mediterranean. Starting in France then Italy or Spain. I can Literally live a few weeks in Marseilles, then maybe Barcelona or Naples. I've always wanted to live in Italy. Then cruise around Corsica, Sicily and Ibiza. Discover the Dalmatian coast and have a coffee in the canals of Venice. Get lost in the Greek isles and find my way to Istanbul, Beirut of Haifa. Spend the winter in Egypt, Crete or Cyprus. Then decide to cross the Suez Canal to the Indian Ocean or down the West African coast stopping to see my friend Badou in Senegal. Cross over to the Canaries islands and Cap Verde before crossing the Atlantic.
So I will begin by searching for an affordable vessel. Buy it. Fix it. Learn about it. And sail it to where the winds blow me. My budget is modest, to prove that just about anyone can do it. I'll adapt the interior so that I can have an editing studio to document my adventures as a web video series which I've called, Winded Voyage, a living adventure series. So if you're curious to see what it takes to leave your comfy home and sail around the world, to see the successes and failures of this real life adventure, make sure to tune in to my Winded Voyage blog, subscribe to my YouTube channel and watch my Winded Voyage from the beginning to…
Winded Voyage Video Series
Direct from S/V Galopin, a new Winded Voyage video every week
The photos from my Winded Voyage
Winded Voyage photos organized in galleries to see where we've been and what we saw
Stories are just part of the Winded Voyage
Here you'll read about people, places and adventures!