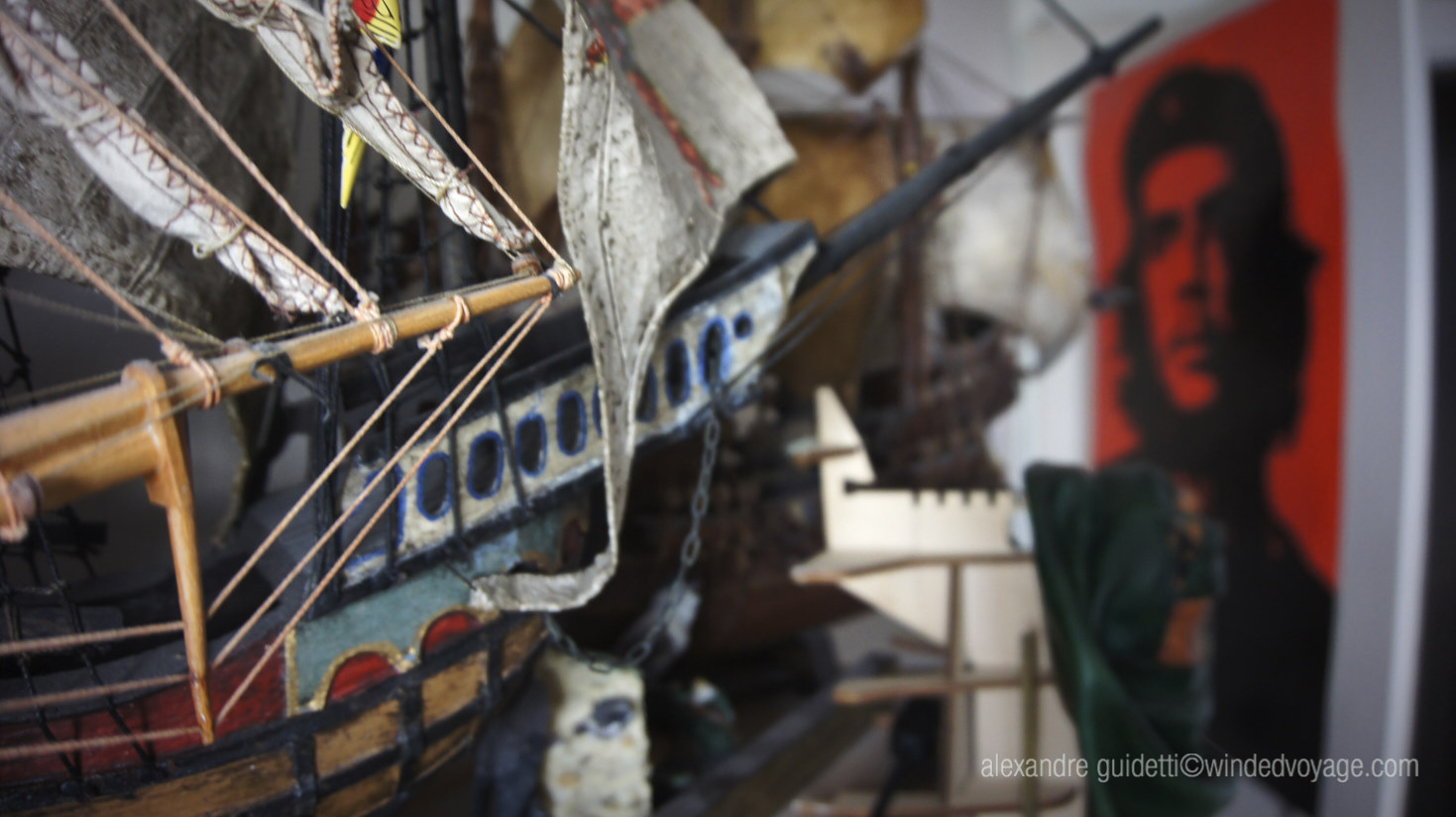 Captain's Quarters
My neighbor German has been collecting nautical treasures in his Captain's Quarters for many years and from across several continents. Originally from Chile, German fled his country during the Pinochet coup d'état and found refuge in Venezuela. He then had to escape another regime change and came to Montreux Switzerland nearly twenty years ago.
He's been my colorful Latino neighbor for fifteen years. He and his son-in-law Fredy are cherished friends as well as my Spanish tutors as I do my best to speak in Spanish with them. Before leaving my apartment to go on my Winded Voyage, German gave me a tour of his Captain's Quarters and his nautical collection.
In his Captain's Quarters, he's got dozens of ship models, flags, helms, and alls sorts of nautical items. It's his treasure which he keeps in two small rooms. He says that in his heart he's always been a sailor because he lived by the sea in San Antonio Chile for thirty years. The city is his birthplace and sits on the the coast looking out to the Pacific Ocean. He then went on to work in shipping in Venezuela. He's full of fun stories of anecdotes about merchant mariners and their lives at shore.
He kindly bids me au revoir and offers me three pieces from his collection in his Captain's Quarters to put in my boat Galopin. A brass helm shaped bottle opener, a wooden model sloop and a embroidered patch. I'll have o find places for the items, as they will fit well on my vessel. The bottle opener is already in Galopin's galley and ready to pop fresh ones when he comes to visit someday soon. So a big thank you Captain German, for being a friend and good neighbor. Hasta Pronto!
If you want to meet Captain German, click on the following link and watch Winded Voyage, Episode 8.